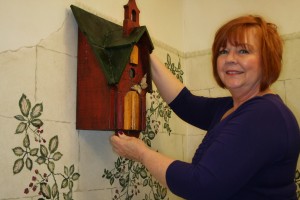 Dee Stephens, owner of Interiors Revealed, has always been passionate about transforming homes into beautiful living spaces.  Although she had worked in the corporate world for close to 20 years, Dee has always had a flair for design.  Needing a way to express her creativity, she decided to become certified in her "dream job". 
Long before the terms "redesign" and "staging" were popular, Dee was performing these tasks for family and friends. 
Dee and her husband Mark have lived in Central New Jersey for over 12 years.  She has the ability to discover the unseen potential in a space and then create a positive and fresh new look for it.
"…You don't need a lot of expensive items to make a room look beautiful and desirable.  I shop the clients house first and use what the home owner already has…" 
Dee is certified in interior redesign, real estate staging, and color consultations with THE DSA (The Decorating and Staging Academy).  She is also an active member of RESA (Real Estate Staging Association), NJAWBO (New Jersey Association of Woman Business Owners) and a Certified Associate Member of ADE (Association of Design Education).
Powered by HomeAdvisor